ABOUT US
WHY
DR. FRISARI

Dr. Frisari has had the fortune of training in one of the most prestigious centers in Argentina: The Argentinean Society of Aesthetic Medicine. After graduating from it and earning her certification from the International Union of Aesthetic Medicine (France) with the highest score in her class, Dr. Frisari traveled around the world in order to improve her training by attending courses, especially in France and Italy. Dr. Frisari returned to Argentina and has now become not only the director of the Research department of the Argentinean Society of Aesthetic Medicine but also the coordinator of several courses at Pinto Institute of Education and Research, established by her highly respected teacher and friend Prof. Dr. Raul Pinto.


Dr Patricia Frisari is a qualified medical professional who stands out for:


Her academic competence: she was trained in the Argentinian Society for Aesthetic Medicine, by Dr Raúl Pinto, its president. She obtained her International Degree in Aesthetic Medicine of France through UIME, trained for Dermatologic Surgery in the Argentinian Medical Association and did an internship in the Hospital de Clínicas. Not only does she receive ongoing training abroad but she also trains new aesthetic doctors in the courses she coordinates at the Argentinian Society for Aesthetic Medicine and at Instituto Pinto.
Safety: Treatments are performed with products and devices complying with international quality standards, which have been approved and certified. Aesthetics and protecting the patient's health are the essential foundations of Dr Frisari's treatments.
Aesthetic criteria: Dr Frisari personally selects the most suitable treatment for each patient, whether it is for naturally improving face features or for correcting body imperfections, due to her developed aesthetic criteria.
Listening and observing skills to accurately understand what each patient wants.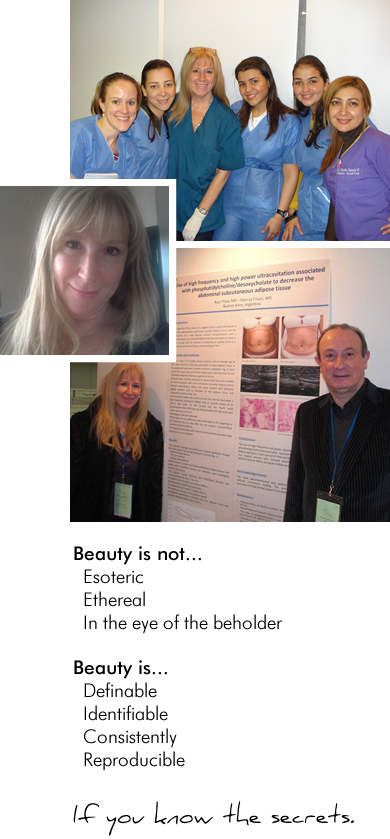 'I've always strived for excellence in my practice and in my aesthetic training, with the aim of giving my patients the best of what I have been taught by my teacher' Prof. Raul Pinto
If you are willing to find out why so many patients choose Dr. Patricia Frisari, ask for an appointment at (0054) 11 48 27 54 96.