SERVICES
AESTHETIC TRIP
There's no reason why your journey towards cosmetic enhancement can't be enjoyable. Discover the trend capturing the attention of hosts of men and women from all over the world: cosmetic surgery holidays. Two key points have been acknowledged by our clients: traveling to see Dr. Patricia Frisari for facial cosmetic treatment in Argentina, they can not only receive care from an exceptional professional but also, at the same time, experience a city internationally recognized as a hub of business, art, and culture.

It is not easy to find aesthetics doctors like Dr. Frisari. Her excellent training, ample experience, double board certification, and specialization in the face allow her to achieve beautiful results for even the most challenging cosmetic patients. Furthermore, she has something equally important to offer: a philosophy of patient care that involves honesty, open communication, respect, and understanding. Dr. Frisari is a facial aesthetic doctor who is certainly worth the trip. This would be the case regardless the location of her office, but the fact that it is in the heart of Buenos Aires, Argentina, makes the decision to visit her even easier.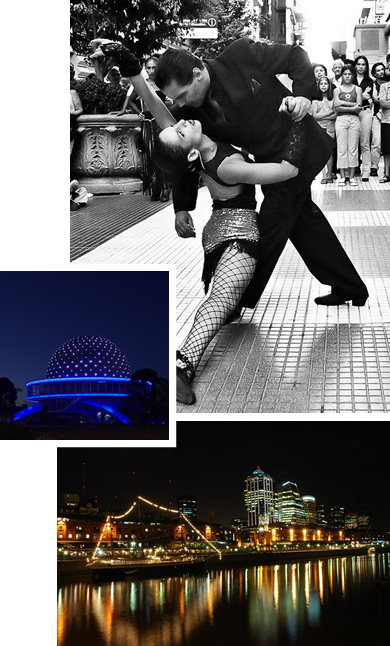 Exploring this thriving metropolis you will realize Buenos Aires is anything but cold or impersonal. The unique and distinctive architecture of the city makes it a wonderful visual experience.
Its exquisite cultural and gastronomic offer is available for you at all times to make your stay memorable. It is definitely worth arriving a few days prior to the medical procedure so as to see everything the city has to offer.

Flying in for expert cosmetic care has never been easier. There's no need to worry about anything, as we can take care of all your needs. Your consultation and treatments will be arranged so that your trip can become a practical and enjoyable vacation getaway. We are happy to assist you with:
Transportation
Hotel accommodation
Site-seeing options and packages
Spa and facial treatments
Restaurant reservations
Start today!
What Are the Next Steps?
For your convenience, Dr. Frisari offers the option of a virtual consultation. You can tell us the area of your face you wish to improve and your goals. Dr. Frisari reviews this material and sends you an email with her recommendations. Or you can request a consultation with Dr. Frisari and visit her at our office. Dr. Frisari knows that your time is valuable, and seeks to provide the most comprehensive consultation possible. When you come to our office, you'll see Dr. Frisari, get answers to your questions, and discuss your options in full detail.